环境信息
EMQX 版本:5.0
操作系统及版本:CentOS7
其他
问题描述
安装完成后无法启动
!!!
WARNING: Default (insecure) Erlang cookie is in use.
WARNING: Configure node.cookie in /etc/emqx/emqx.conf or override from environment variable EMQX_NODE__COOKIE
NOTE: Use the same config value for all nodes in the cluster.
!!!
EMQX 5.0.8 failed to start in 120 seconds.
Please find more information in erlang.log.N
Or run 'env DEBUG=1 /usr/bin/emqx console' to have logs printed to console.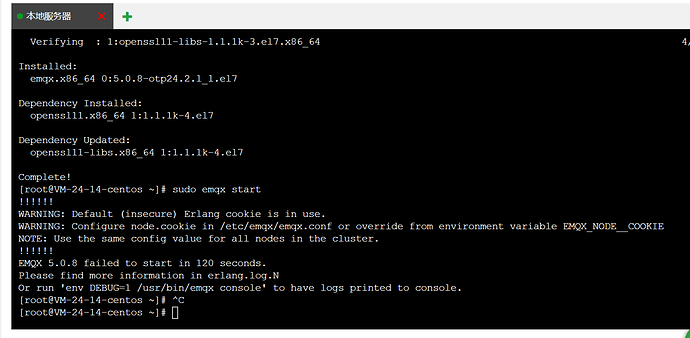 配置文件及日志